I've been wanting to link up this post somewhere but I can't remember the blog for it. I suppose I'll find it sometime.
*FOUND IT*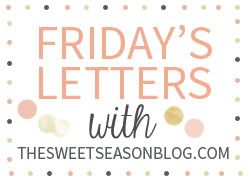 Dear Blogger, Why can't I search topics and subjects? I feel like I should be able to look at blogs, but I don't know how. Only ones I've found through blog hopping and half the times on my reader I can't remember which blog is which. I should be able to search for posts. I can't find other bloggy mom's or funny bloggers I might want to read. Or meme's I might want to join. I think you should work on a search option. Call me, when I'm finished with web design classes.
Dear Dublin,
You want to hire my husband, you need to hire my husband. He will be amazing!!! Give him a chance.
Dear Carson,
You started your first week in Kindergarten and I'm so proud of you! You make mommies eyes well up with tears when I see your shining happy face. I miss you during the day but am so happy to see all the things you've learned and the fun things you've gotten to do during the day. We love you and can't wait to spend the weekend with you. P.S you have to be good remember, or no library tomorrow. Love, mom.
Dear husband,
I love you so much! This hard time we're going through makes me love you even more. You are the most amazing man I've ever known and I am lucky to be able to share my life with you.
Dear blog friends,
I will be starting school myself soon and I don't know how much time I have for blogging but I hope I can get back into the swing of things! Here's hoping!
Happy Friday!